It was interesting night.I went to the local club in HATAGAYA called "HEAVY SICK"which is very lovely name haha. Was a party for Contrabass bands and some real underground  rockabilly, phychobilly and rock bands were playing.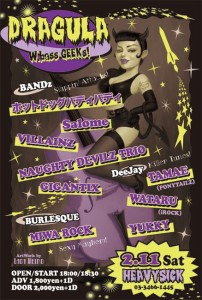 That night actually I went to see my friend's Burlesque dance whose name is "MIWA ROCK".
was second time to see her show and It was really cool and fun!She only did dance about maybe for 20min? maybe less than that.I felt like It was very short and not enough…..She is hot,cute,gorgeous and glamorous.I guess Burlesque dance is more like ART with Eroticism if you compare with STRIP DANCE which is more NUDITY attitude mostly.It's non nudity aesthetics?And one other cool thing was… she was dancing at punk rock show.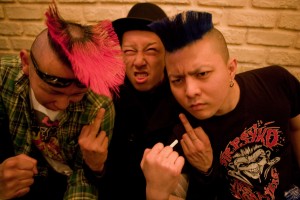 (photo by Shiori Nishi)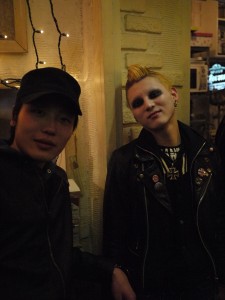 These kids moved to TOKYO from AKITA city where is far north from TOKYO and guy at right in a picture is in a band called "GIGANTIX".I couldn't see
their show but sounds very interesting when I was talking with him.Looks like crazy punk boy haha  but nice guy with modest attitude.
And guy at the left. He wants to become automobile/motorbike
mechanics.He had a very strong passion bout it and told me many times he will be super cool mechanins and put him on my web site haha…He was pretty drunk but I don't see young kids who got really strong passion like him these days.was big impression..
 
This is "MIWA ROCK"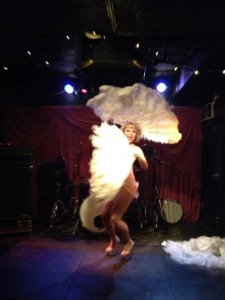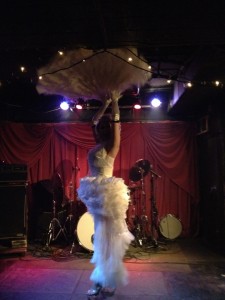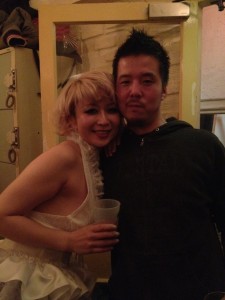 Most of people there were glued on her.Because of was so beautifull and gave us some strong energy.
 
After all I went to see the band called "MOVITS"from sweeden.They are Rap Trio which is Rappin' and Singin' in Sweedish with Jazz,Ska,some Latin and Rock track.One guy plays Saxphone and sometime the other plays accoustic guitar.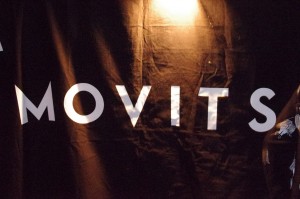 I LOVE IT,
1st of all, I love their attitude to sing in their 1st language not in English.Ofcorse I have no idea what they sing about but they have some music video with Japanese captions which means they are really pround of their language and at the same time they want to show us what they want to tell and express.
Actually I went to see 2 nights of their shows and 1st one was at the club called  "shinjuku OTO 音".音 means music.sound etc…It's very local club in Shinjuku and club was packed and so chaos  with music lovers.abit smoky….haha…very punk atmosphere
 and loved it.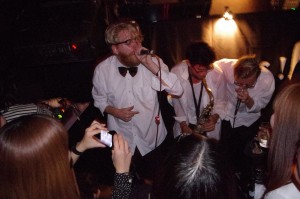 Next day was at the cafe called "soul smooth cafe"in Shibuya.They sometime do USTREAM program by DJ Katsuya Kanno who is world,latin,ska,jazz DJ.So that night show was broadcasting on USTREAM and could watch in a world.That is awesome and one of my friend livin' in Italy was actually watching this program.well done.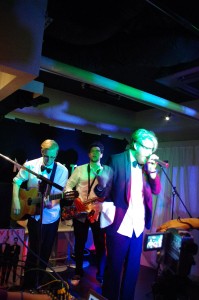 That show was pretty awesome and situation was a bit difference from Shinjuku show. But I guess they always show us good strong vibes on any stage…even if it's big  or small or outside or just on the street….I'm pretty sure they can show us good positive vibes and make us smile….
Now they are one of my favorite artist and I am extremely eager for their shows in Japan again and I'm pretty sure more people will be into them.
good spice of life….
---
---